Good Name: Spiral motor slimming belt
Good Name: (Air Pressure Spiral Slimming belt )
Air Pressure Spiral Slimming belt
1) Input voltage: 110V – 250V, 50Hz/60Hz
2) Output: 24V DC, 2,000mA
3) Power rate: less than 55W
4.infrared and heating Function
5.Two 555# Spiral motors
6.inner air bag
7.wireless remote controller
8:Standard color:orange,green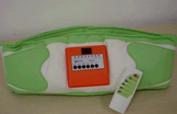 ---
Good Name:Cervical vertebra massager
Function
1. Unique and patented design, beautiful and modern appearance
2. Micro-computer process controller ,four main treatment modes with 16 distinct of therapeutic cycles.
3. Stimulating the nerves surrounding the cervical spine, promoting contraction, expansion and stretching of the cervical muscles
4. Simple operation able to be used anytime or place and in nearly every environment
5. Single treatment time is 15 minutes auto shut-off
6:Power :AC 220V/50Hz or DC9V
7:Frequency :1-250Hz
8:Max.output Voltage :less than 500v
9:Temperature range for working :5℃-40℃
10:Humidity range for working :≤80%
11:Temperature range for store :-40℃-55℃
12:Humidity range for store :≤93%
13:Safety standard :TYPE Ⅱ-BF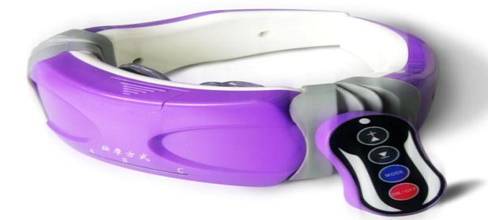 ---
Good Name:Rolling massage fitness equipment
Features and functions :
1: take good care of one's health: clean the good-for-nothing out of the body .
2:preventing function :prevent the apparatus losing working or degenerating .
3: recuperate: function
4:denfending some chronics
5:Substantiate the geomagnetism power of nerve tissue .
6: fitness building function
7:enhancing blood circulation .
8: can be used to massage waist ,head ,neck ,arm,thigh ,calf ,foot ,fingers,palm and son on
9:Auto timer :15min/30min
10: with 24pcs of rolling beads.
11:7levels of rolling speed
12:with reverge function .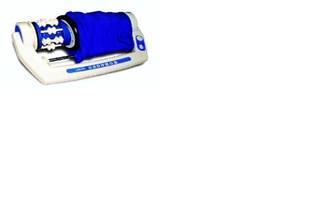 ---
Good name : Motorized readmill

v Speed range: 1-12km/h
v Computer: LED three window console provide
11 programs and 1 manual, with running track
v Handle pulse
v Body fat function
v Manual incline of 2 level
v Quick speed button on console
v Easily operation with speed button on handle bar
v 8-pieces elastic cushions
v Wheels for transportation
v Effective running surface:120 x 40 cm
v Foldable for storage,
foldable dimension: 84 x 70 x 145 cm
v Max user's weigth: 100kg
v Productdimension:156 x 70 x 127 cm
v N.W.:55kg , G.W. :61kg
v Cartondimension:
158.5 x 74 x 25 cm+97×50.8×29.5cm
v Load Factor:20FT: 65pcs -40FT:134pcs